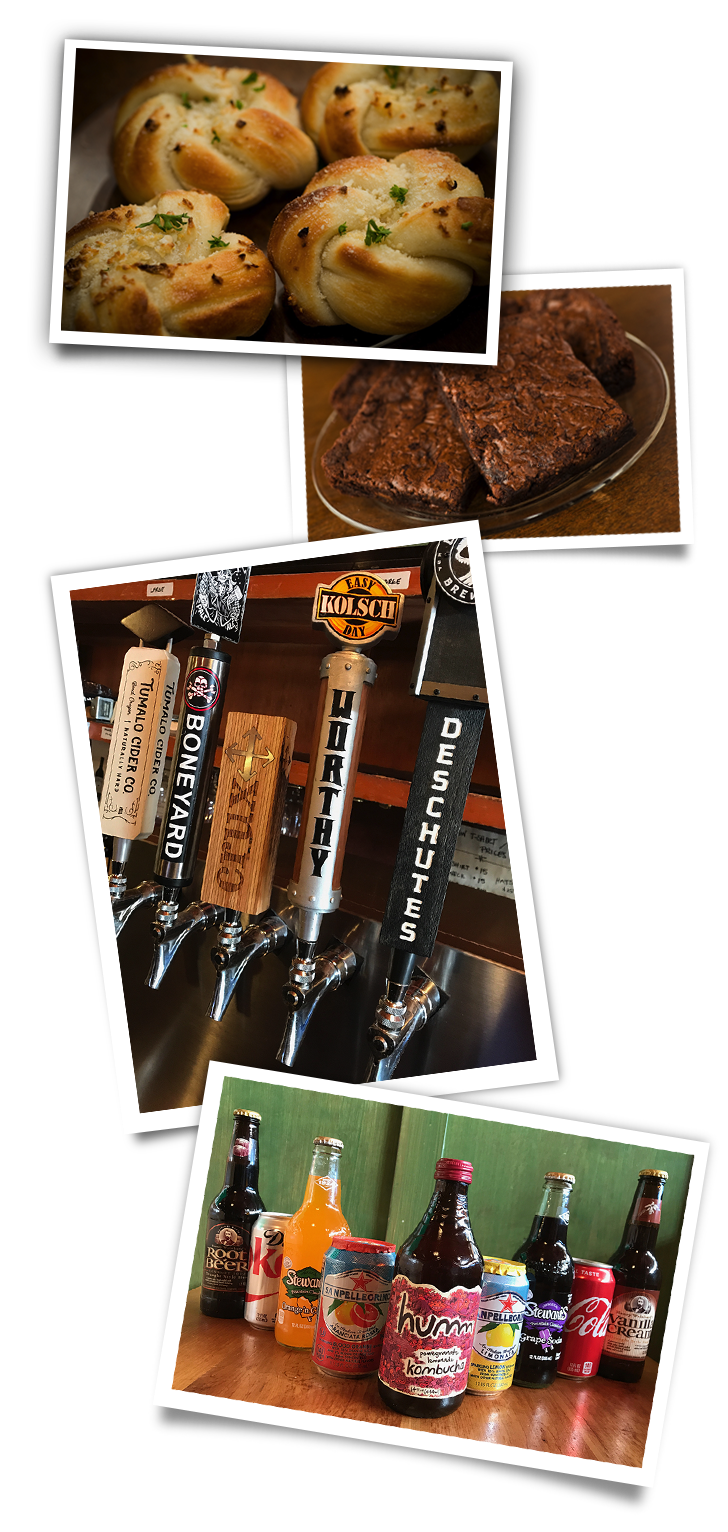 ADDITIONAL EATS
Garlic Dough Knots • 1 for $1.5 / 4 for $5
Our pizza dough twisted up with fresh garlic, butter & parmesan.
Mozzarella Breadsticks • $8
Cheesy sticks smothered in mozzarella, garlic and herbs, prepared with our house-made pizza dough.
Brownies • $1.5
Baked fresh daily.
BEER + WINE + CIDER
We carry a rotating selection of local and regional craft brews and cider as well as a selection of wines available by the glass or bottle.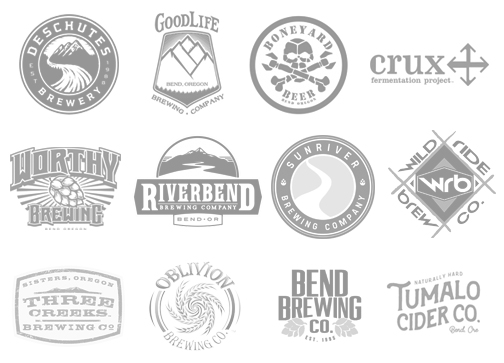 (Rotating selection / availability is not guaranteed.)
ADDITIONAL DRINKS
Guayaki Yerba Matte  • $3.50
Bundaberg Ginger Ale • $3.50
Mug Root Beer • $1.50 / 6 pack • $6.00
San Pellegrino Blood Orange and Lemonata • $2.50
Nantucket Apple Juice • $2.50
Eberhards Chocolate Milk • $2.50
Can of Coke / Diet Coke • $1.50 // 6 pack • $6
Humm Kombucha
Rotating flavors • $4.25